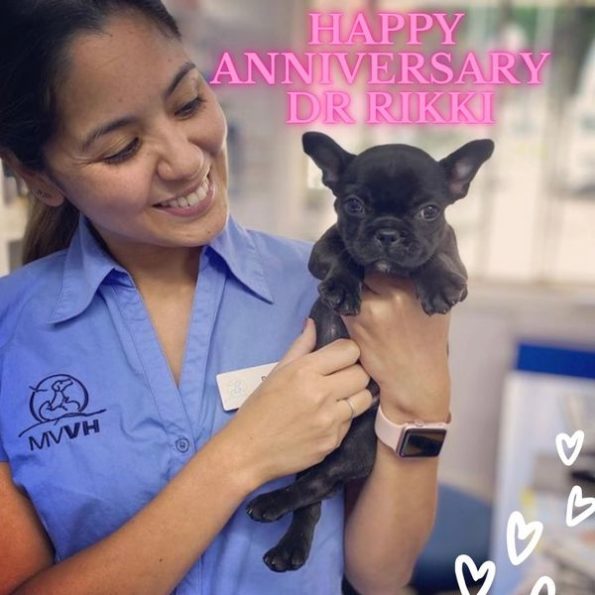 A very happy 14 year anniversary at MVVH for Dr Rikki!
We are so lucky to have this amazing vet as part of our team. Her compassion, dedication & empathy shines through regularly to all her patients & clients.
Congratulations to you Dr Rikki & thank you for all that you bring to MVVH!