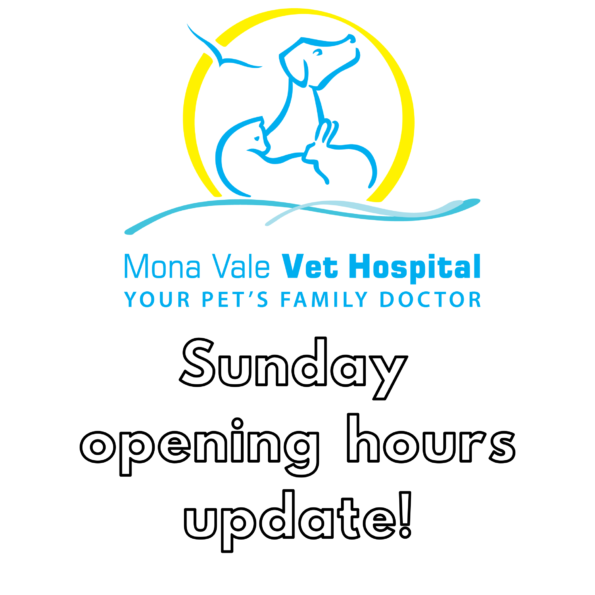 ✨✨ To all our wonderful MVVH friends ✨✨
The last 6 months of the Covid-19 pandemic has been a testing time for many. We are proud to say our entire MVVH team has been working extremely hard to ensure the clinic remains open, in order to provide continuous care, treatments & services to our patients & clients.
We are now 6 months on & are still needing to do things a little differently. Even though NSW Covid numbers are currently remaining low, it hasn't meant an easing of our Covid Safe protocols, which will remain in place for the foreseeable future. Our team has been working at full capacity, solidly for the last 6 months, all while maintaining their friendly smiles, high levels of compassionate patient care & customer service.
In light of this, we have made the decision that from Sunday 20th of September, we will be temporarily stopping our opening hours on Sunday
Whilst it may only be 1 day out of the 7 day week, our team needs & deserves a well earned break, to rest & recharge in order to continue providing a high level of service and gold standard consistent support for you and your fur-children.
At anytime the clinic is closed, our fabulous after hours team at Northside Emergency Veterinary Service (NEVS) in Terrey Hills, is open & fully staffed.
We thank you for your understanding & patience.
💛💛
From all the team at MVVH