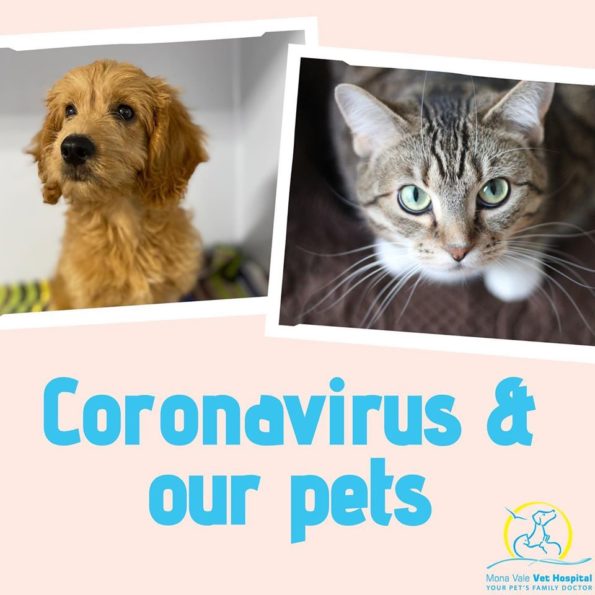 IMPORTANT UPDATE regarding opening hours & staffing:
With the situation surrounding COVID-19 continuing to evolve, the team at Mona Vale Vet also continues to be committed to providing a safe experience for you & your pets.
In light of this we have had to make some significant changes to how we operate our hospital & this will affect your experience with us in the immediate future. This includes our team, hospital opening hours and consultation protocols.
Our team has already initiated changes to reduce the risk of Coronavirus transmission throughout our local community. These changes are also in place to make your visit to our hospital safer and to keep our team members safe as well.
FURTHER CHANGES TAKING PLACE will now include opening hours and staff rosters.
NEW WEEKDAY hospital opening hours start tomorrow, Monday 30th March 2020:
Monday – Friday: 8am – 6pm (closing 1 hour earlier)
Saturday and Sunday opening hours remain the same: Saturday 8am – 2pm & Sunday 8am – 10am
STAFFING:
We have had to divide our entire staff into three smaller teams.
These teams consist of: 2 Vets, 2/3 Vet Nurses, 1 Animal Attendant and 1 Receptionist
These three teams have been placed on a two-day rotation and will work independently of each other with no contact or crossover. This change has been implemented to reduce the risk of the whole team being forced into isolation if one member tests positive for Coronavirus.
Thankfully, the Australian Government has classed veterinary hospitals as an essential service. So by reducing the risk to our staff, we can continue to deliver medical services and treatments to your pet during this time.
As a result, it may not be possible for you to see your preferred Vet at all times, however we will try our best to accommodate you and your pet as best as we can.
We are still committed to helping you to care for your pets:
This includes:
👍 offering a home delivery service for prescription medications, food & preventative products
👍 Offering tele-medicine consultations, so you and your pet can stay in the comfort of home
Thank you for your consideration in this matter.
If you have any questions or concerns that you would like to discuss, please don't hesitate to contact us via ☎️ 9999 2269 or 📧 [email protected]
😊😊
Kind Regards, The Mona Vale Vet Team