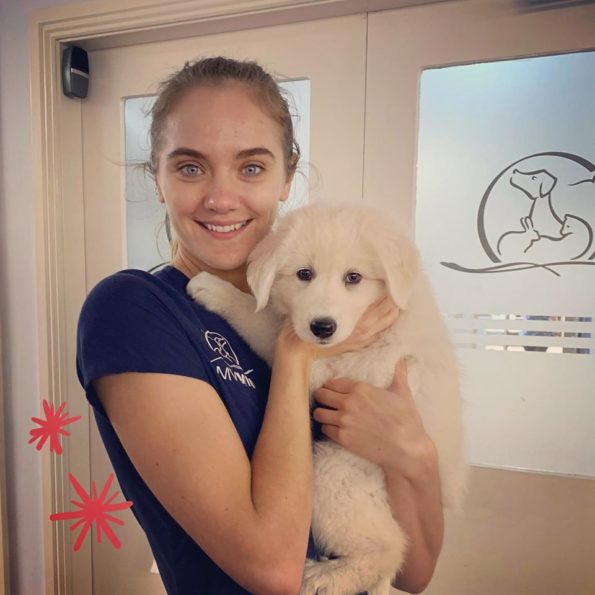 Alex grew up on a farm in Central West NSW & has been around animals her whole life, having everything from mice & rabbits to poddy calves and horses growing up.
Her previous studies include a Bachelor degree in Biodiversity & Conservation plus a Diploma in Zoology. The call to vet nursing came 2 years ago & Alex started her student vet nursing placement at a busy clinic in Surrey Hills. She is now just a few units out from completing her VN Certificate through Open Colleges. When asked about her favourite part of vet nursing, Alex says "I enjoy all aspects so far & especially love orthopaedic surgeries & rehabilitation".
Alex's fur-family consists of "Binks" the 1 year old female domestic long haired cat, who she adopted when she & her brother were found abandoned in a bin.
Despite joining our team in late March, just at the start of the Covid-19 pandemic craziness, Alex's calm & gentle nature has meant an easy fit for the MVVH Nursing team!
Please give Alex a warm Northern Beaches welcome, as she looks forward to meeting all the patients and clients of MVVH in the future! 👋👋