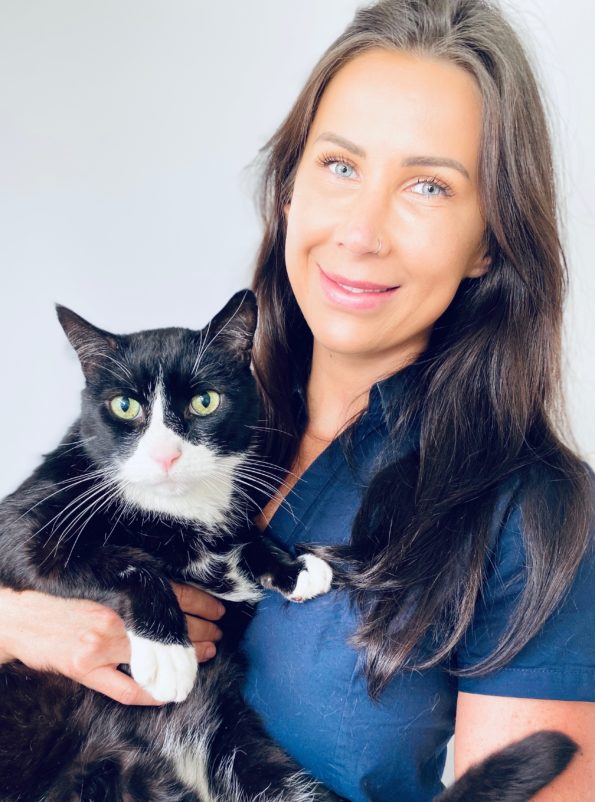 Introducing to our MVVH friends, Vet Nurse Tracey!
Previously gaining a Bachelor degree in Marine Geoscience, Tracey became a qualified Vet Nurse in 2009 and worked in clinics around the Inner West area of Sydney. During this time she also started a home pet minding business, focusing on senior pet care.
Taking a few years off, Tracey became a qualified Yoga teacher, but stayed in touch with her vet nursing skills by volunteering at the Villa Kitty Rescue Centre in Bali. During her time here she worked with and trained local Balinese vet nurses to help increase their skills, assisted with implementing systems to control infectious animal diseases and worked in the surgical wards.
Since starting with us in June, right amongst the Covid chaos, Tracey has been a bubbling burst of energy! She has a keen interest in Feline behaviour and feline geriatric care, especially given her 2 rescue fur babies, Tessa and Batman (pictured below) are both in their senior years.
Next time you see Tracey, please give her a big warm Northern Beaches welcome!